Let's face it, 2020 has been… different.  But Christmas is on its way and we can celebrate as much as we can! If you're looking for a real Christmas tree, here is a list of where to find them in and around Norwich.
As with all lists, please check ahead with the venue, as we all know, things can change very quickly!
This list was compiled on the weekend of October 30th 2020 and checked again on November 7th after the 2nd lockdown was announced.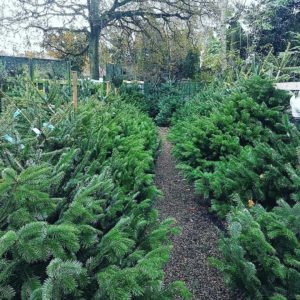 Late night opening starting from 21st November 2020. Family run garden centre situated in Thorpe St Andrews surrounded by beautiful woodland. 191a Plumstead Road East, Thorpe St Andrew, NR7 9LW
We remain open 8.30-4.30pm with a huge amount of stock including many potted spruce Christmas trees!
*Christmas information to be updated.* Open for business.
Mousehold Garden Centre is a small, friendly shop with an extensive garden sales area. 63 Mousehold Lane, Norwich, NR7 8HP
Open Tuesday to Saturday 9am-4pm including take away cafe menu.  Lots of Christmas foodie ideas. Farmshop, cafe and butchery on the edge of Norwich. Plus retail hub with: a hairdresser, beautician, gift shop, dance studio, interior design, pottery painting and children's nursery. Off Wroxham Road, Sprowston.
Norfolk Christmas trees available 1st – 24th December: Every day – 9am to 3pm. Longthorn House, Shortthorn Road, Stratton Strawless, Norwich, NR10 4DE
Still open as usual, restaurant temporarily closed, but Farm Shop, Garden Centre and Post Office open. 9am-5.30pm every day apart from Sunday, 10am-4.30pm.
Christmas trees: 1st cut trees arrive 27th Nov and potted trees arrive 16th a November. Local delivery service and contactless click and collect will be in place. Norfolk based Farm Shop & Garden Centre. Mill Road, Burgh Apton, NR15 1BQ
Notcutts Garden Centre, Norwich 
Christmas trees available now and you can see Santa here (where to see Santa) with restrictions in place, pre-booking essential. Garden Centre remains open, restaurant temporarily closed. Planning to reopen on 2nd a December in line with gov guidance. Daniels Road, Norwich, NR4 6QP
Moulton Nurseries Garden Centre.
Staying open, Monday-Saturday 8.30-5pm, Sunday 10am-4pm . The greenhouse coffee shop will be closed. Christmas department now open, Christmas trees and wreaths arrive late November.  Moulton Nurseries plant centre is a traditional, family owned business which has been trading for over 40 years. Acle Road, Moulton St Mary, NR13 3AP
Open for business, Monday:closed, Tuesday-Saturday 10am-3pm, Sunday : closed.
Christmas trees should be arriving week beginning 24th Nov. Watton Road, Little Melton, NR9 3LG
Spruce – The Green Christmas Tree Company
Now in Norwich! We are the UK's first environmentally friendly Christmas tree delivery company. Local trees, sustainably grown, delivered to your door and collected after use.
We are allowed to be open during lockdown!
Christmas trees: Opening Saturday 28th November 2020 daily, closing 22nd December. Check social media page for more information on guidelines, Hall Farm, Pockthorpe Road, NR9 3BW.
Open as normal per government guidelines. You can order one for delivery and click and collect in store. Farm shop open, coffee shop closed, car wash closed. Christmas shop open Everything for outdoor leisure under one roof! Norwich Camping and Leisure can offer you the best of both worlds. 58 Yarmouth Road, Blofield, NR13 4LQ
Real Christmas trees.
*Information needs updating for 2020.*
Open for business Mondays -Saturdays 9am-4pm, Sunday 10-4. Tea room closed.  Christmas shop now open. Potted trees in already and the cut ones should arrive on 19th November. Honeycombe Road, Salhouse, NR13 6JP
Open for business, Monday to Saturday 8.30-5.30pm Sunday 10.30-4.30pm
Large Christmas shop now open. Live trees available from mid November. We want to make sure Christmas will be the best festive event of this year.  Fir Covert Road, Taverham, NR8 6HT.
Open for business, Monday 9-5, Tuesday-Saturday 9-4, Sunday 9-5. Garden centre open, Purdy's tea room closed.
*Christmas info needs updating.*   A traditional plant nursery located just outside the beautiful market town of Aylsham, Norfolk. Cawston Road, Aylsham, Nr11 6UH 
Elvedon Estate Christmas Trees
Open for business, Tuesday and Wednesday closed, Thursday 10-3, Friday -Monday 10-4. Courtyard restaurant offering a takeaway service, available for pre-order. Christmas trees : Available daily from Sat 28th November to Sunday 20th December (Mon-Sat 9-5, Sunday 10-4). No longer accepting cash, card only, please follow safety rules.  London Road, Elveden,  IP24 3TJ
*Needs updating for 2020*
Fresh, locally grown Christmas Tree this year  come to Manor Farm.  A small family business growing the very best trees to the highest standards. We are open weekends in December – 10 am to 4 pm. But, just call us if you need your tree on a weekday. Manor Farm, Vicarage Road, Great Hockham, Thetford IP24 1PE  Update for 2020
---
Homebase (Hall Rd or Roundtree Way)
B&Q (Boundary Rd or Neatmarket)
Asda (Drayton High Road or Hall Rd)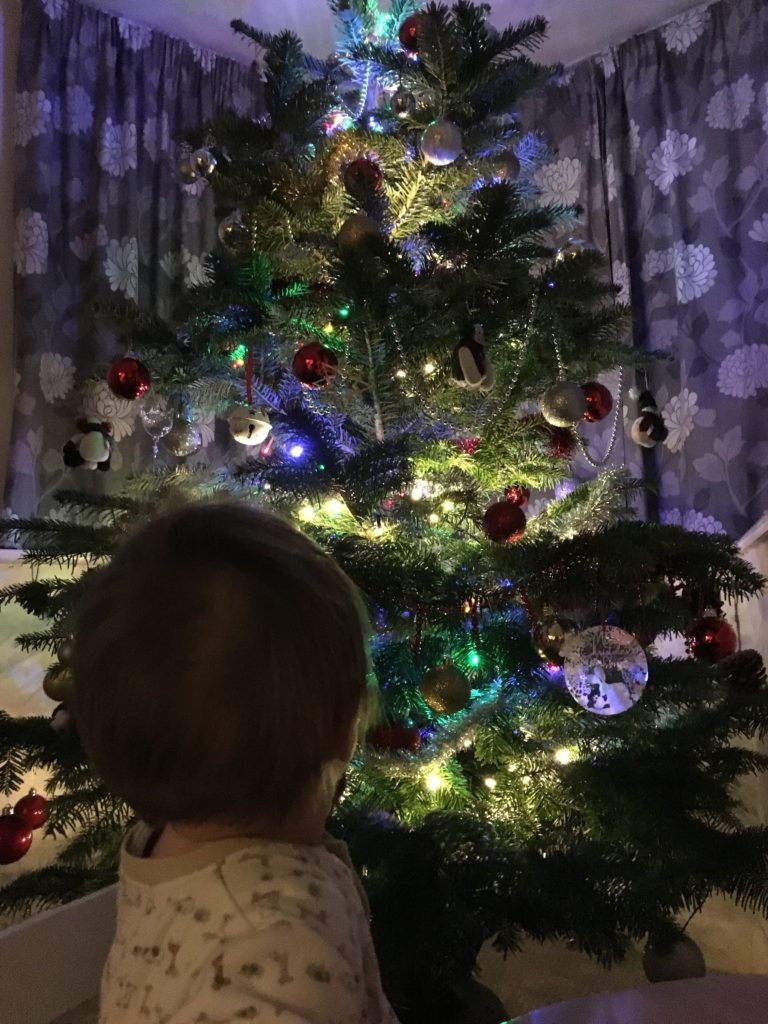 If you know of any more local places that sell real trees, get in touch and I'll add it to the list.