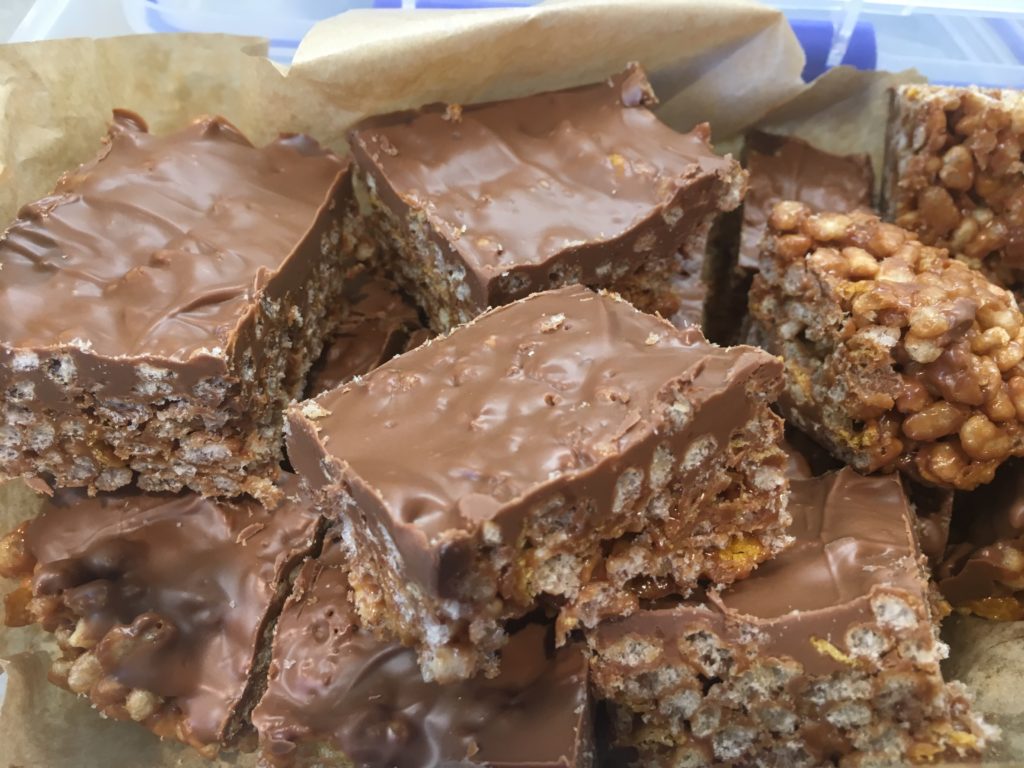 My mum has made 'Mars Bar Cake' for as long as I can remember.  It is crispy, chewy, and the layer of chocolate on top just seems to melt in your mouth making you accidentally eat 3 or 4 pieces  straight away.  Granted, it's probably not going to help you win any weight loss awards, but everything in moderation…right?
I've included the weight of rice crispies but recently I've been experimenting with some crispies and some cornflakes – still delicious.
5/6 mars bars chopped into chunks
4.5 oz rice crispies (128g)
2 oz butter (56g)
200g chocolate for topping (dairy milk and galaxy both work well)
Line a tin with baking paper – mine is 20cm x 30cm.
Melt together butter and mars bar chunks in a bowl sitting over a saucepan of boiling water.
Add to the crispies and mix until all crispies covered.
Push mixture into the tin and roughly level out.
Melt the chocolate (I use the same bowl as I melted the mars bars in to save washing up).
Pour onto the mars bar crispies and refrigerate until set.