Who doesn't love a bit of colouring in?
A nice relaxing activity that can be enjoyed by the whole family (in between eating all those chocolate eggs…)
Here's some Easter themed options for you:
Thanks to @copperhillstudio for these gorgeous Easter themed Mumbler colouring sheets: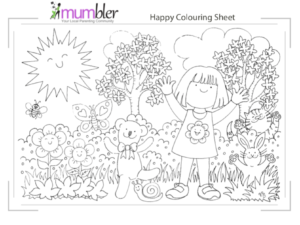 Easter-Egg-Hunt-Colouring-Sheet
Colour Heroes
Thanks to Colour Heroes  for letting us share their fabulous Easter Activity Sheets. Download the PDF HERE. Plenty to keep the little ones entertained while you eat their easter eggs, erm I mean make them some lunch.
#NHSMILLION Colouring Sheets
You can download some fantastic colouring sheets from loads of brilliant artists directly here… http://www.nhsmillion.co.uk/nhs-posters
Happy Colouring!!
If you have enjoyed this blog, don't forget to check out our Easter Crafts & Easter Fun blog.
If you are a local business with some Easter themed colouring to share, please get in touch with us here, we'd love to share: team@mumbler.co.uk